Watch Video
Jointly initiated by the Center for China and Globalization (CCG) and the Academy of Contemporary China and World Studies (ACCWS), the Global Young Leaders Dialogue (GYLD) program is a unique communication, education, and professional development platform for young achievers with diverse regional, cultural, disciplinary, sectorial, and professional backgrounds across the globe. GYLD builds on the world's global young leaders' programs and emphasizes shared values such as open and equal dialogue, intellectual exchange, inclusive and mutual learning.
Within the framework of SDGs, we are determined to promote "3Ds": "Dialogue", which emphasizes exchanges and communication; "Diversity", which represents respect for multi-culture and differences; "Diplomacy", which means we aim to boost people-to-people diplomacy.
---
Dr. Mabel Lu Miao
Founder of Global Young Leaders Dialogue; Co-Founder and Secretary-General, Center for China and Globalization (CCG)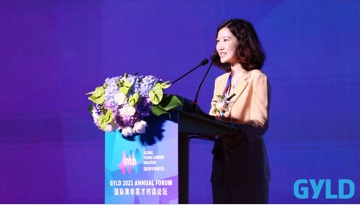 Launch
On 15 December 2020, GYLD was launched in Beijing, China. The event was attended by Chinese and international dignitaries including ambassadors, government officials, heads of international organizations, global opinion leaders, young influencers in different fields from more than 20 countries.