July 22 , 2022
Founder of GYLD Visited the UNESCO
On July 18th and 19th, local time, Dr. Mabel Miao, Founder of Global Young Leaders Dialogue (GYLD), and Co-Founder and Secretary-General of Center for China and Globalization (CCG) paid a visit to the United Nations Educational, Scientific and Cultural Organization (UNESCO) in Paris. Dr. Mabel Miao visited Dr. Qu Xing, Deputy Director-General of UNESCO. And she also visited Ms. Gabriela Ramos, Assistant Director-General for the Social and Human Sciences of UNESCO, expert of Inclusive Policy Lab, former Director and Sherpa to the G20 of the OECD Office. Two sides had in-depth exchanges on GYLD's work in the fields including education, technological innovation, young talents development and cultural exchanges and mutual learning, etc.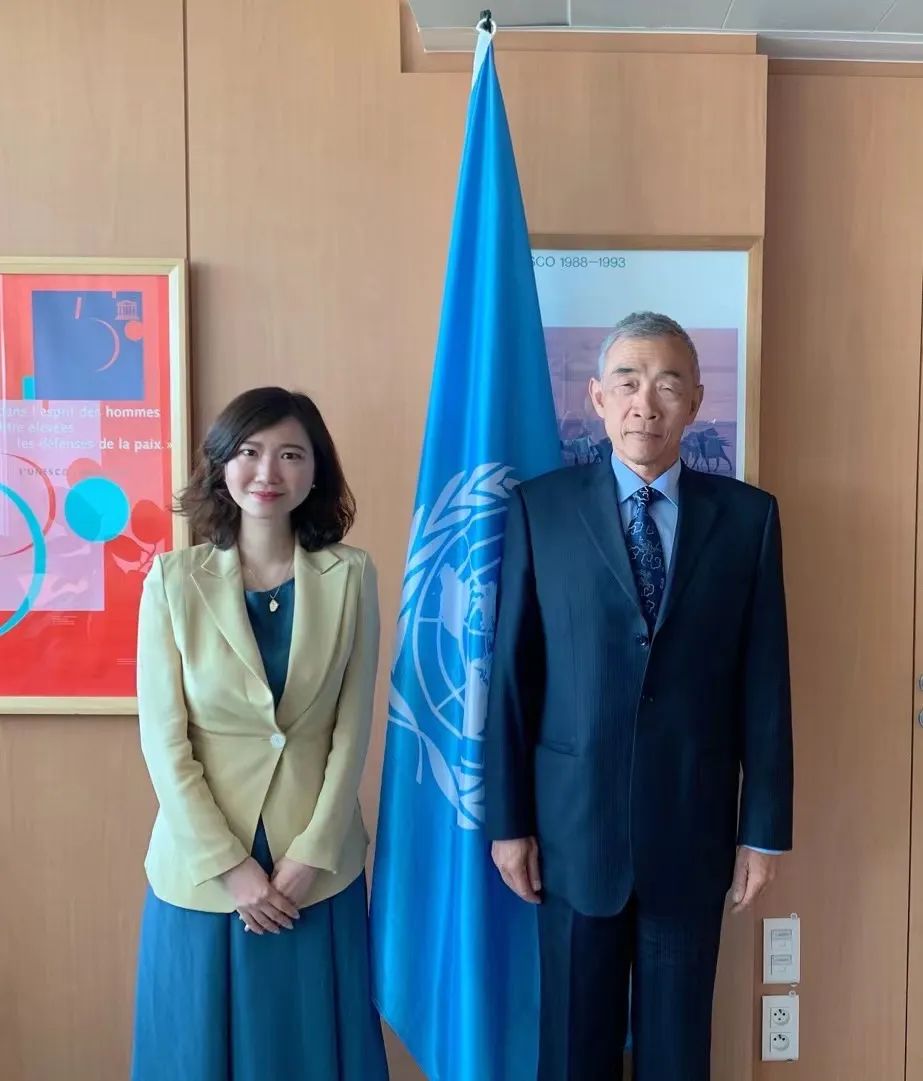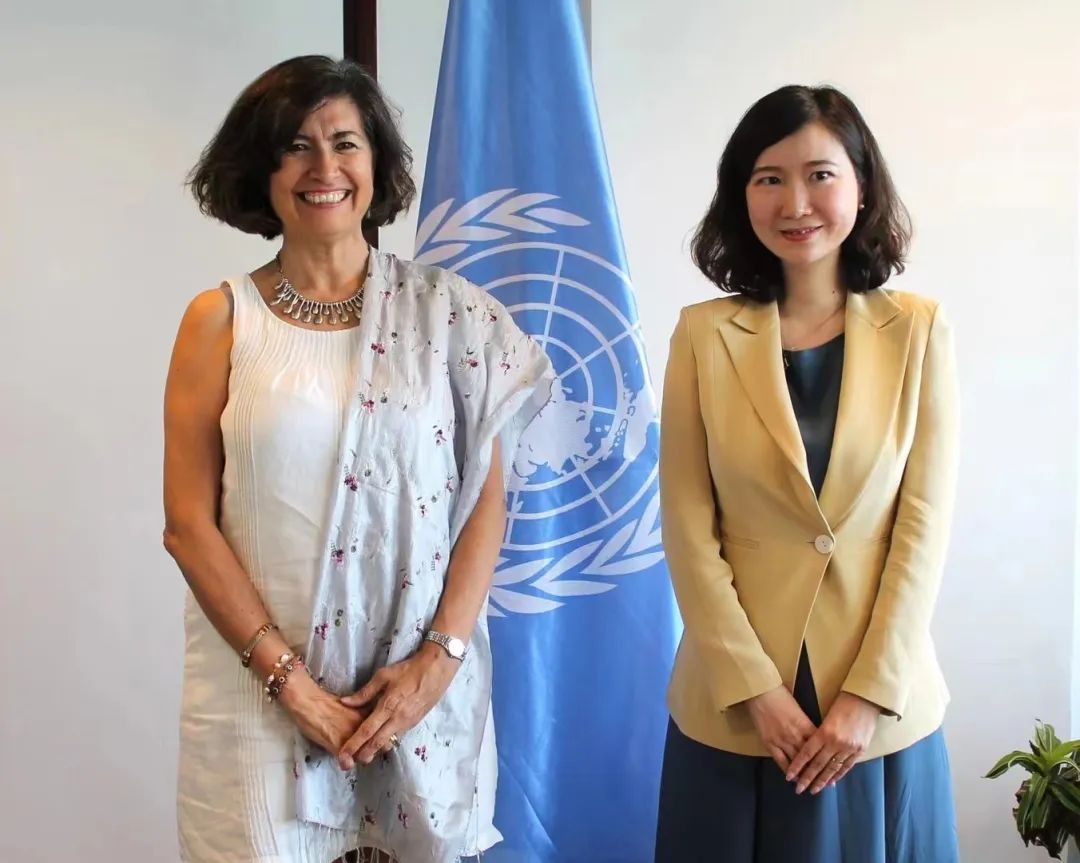 Dr. Mabel Miao introduced GYLD program and its updates to Dr. Qu Xing and Ms. Gabriela Ramos. Focusing on topics related to global governance, GYLD is a unique communication platform for young people with diverse backgrounds across the globe, aiming to boost diverse dialogues among young people, building a vibrant international community and gathering more international, diversified and innovative ideas on global affairs. Dr. Mabel Miao added that GYLD successfully held WiseDemo Campaign 2022, which is themed as Global Community of Development. It receieved more than 100 proposals proposed by young people from 44 countries and regions.
Dr. Qu Xing encouraged the GYLD program to help global youth development and promote cross-cultural exchanges and mutual learning. Ms. Gabriela Ramos warmly introduced the youth program she directs at UNESCO and showed support for GYLD's work. She said that dialogue among young people is an essential part of cultural and people-to-people exchanges. Youth's discussion about global issues can contribute innovative ideas to improve global governance.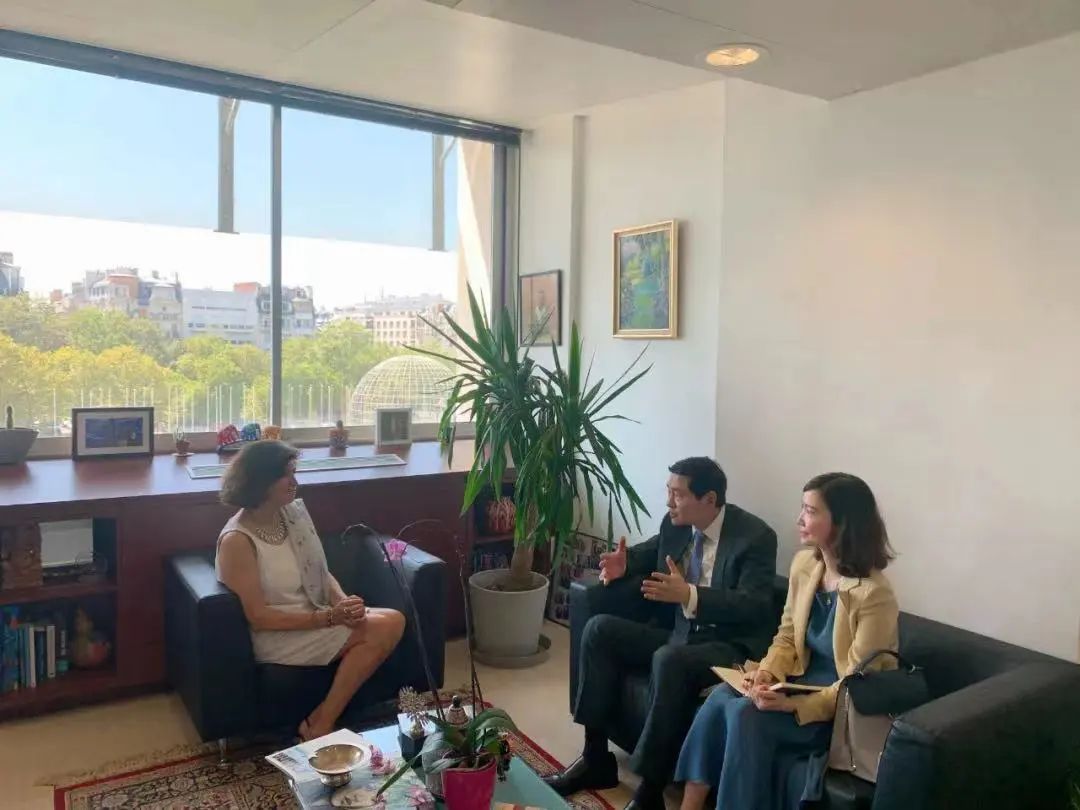 Dr. Mabel Miao's visit is also a part of the Track Two Diplomacy Activity recently conducted by the CCG delegation to Singapore, the United States and many European countries. Previously, Dr. Mabel Miao paid a visit to the United Nations Headquarters in New York and visited senior UN officials, including Ms. Maria Francesca Spatolisano, UN Assistant Secretary-General, Mr. NavidHanif, UN Assistant Secretary-General, and she introduced the relevant situation and cooperation intention of the GYLD program to the relevant system of the United Nations Headquarters.