September 07 , 2022
GYLD Meetup @ CIFTIS was held successfully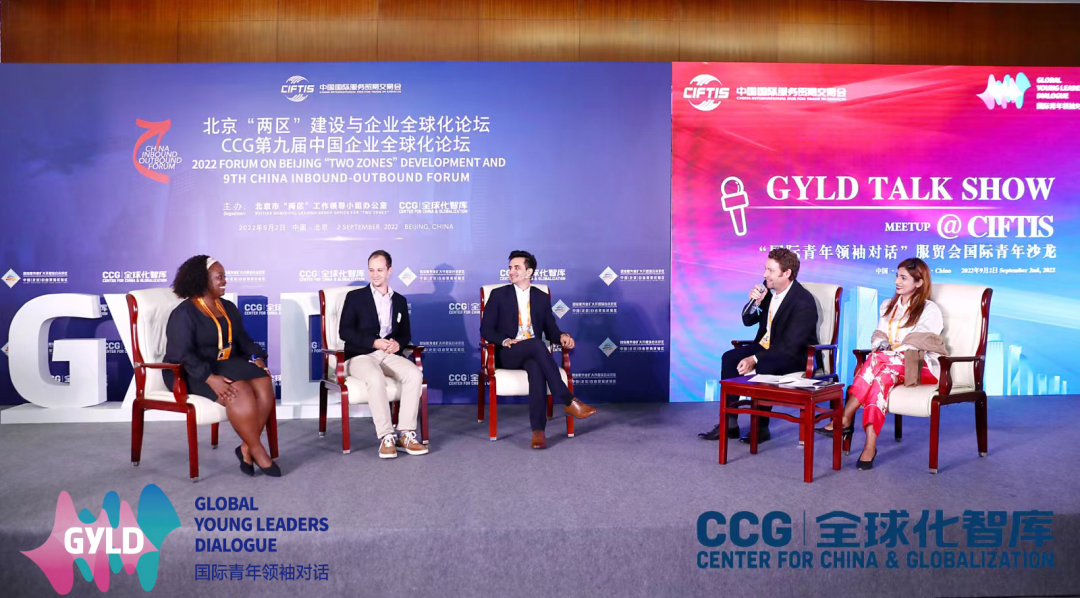 On September 2, 2022 China International Fair for Trade in Services (CIFTIS) was held in China National Convention Center and Shougang Park. The "Global Young Leaders Dialogue (GYLD)" program invited international young professionals from the United States, Switzerland, Afghanistan, Pakistan, Lesotho and other countries in China to visit CIFTIS and learn about trade in service, and discuss how to utilize the power of young talents to enhance international cooperation in trade in service and promote the global economy.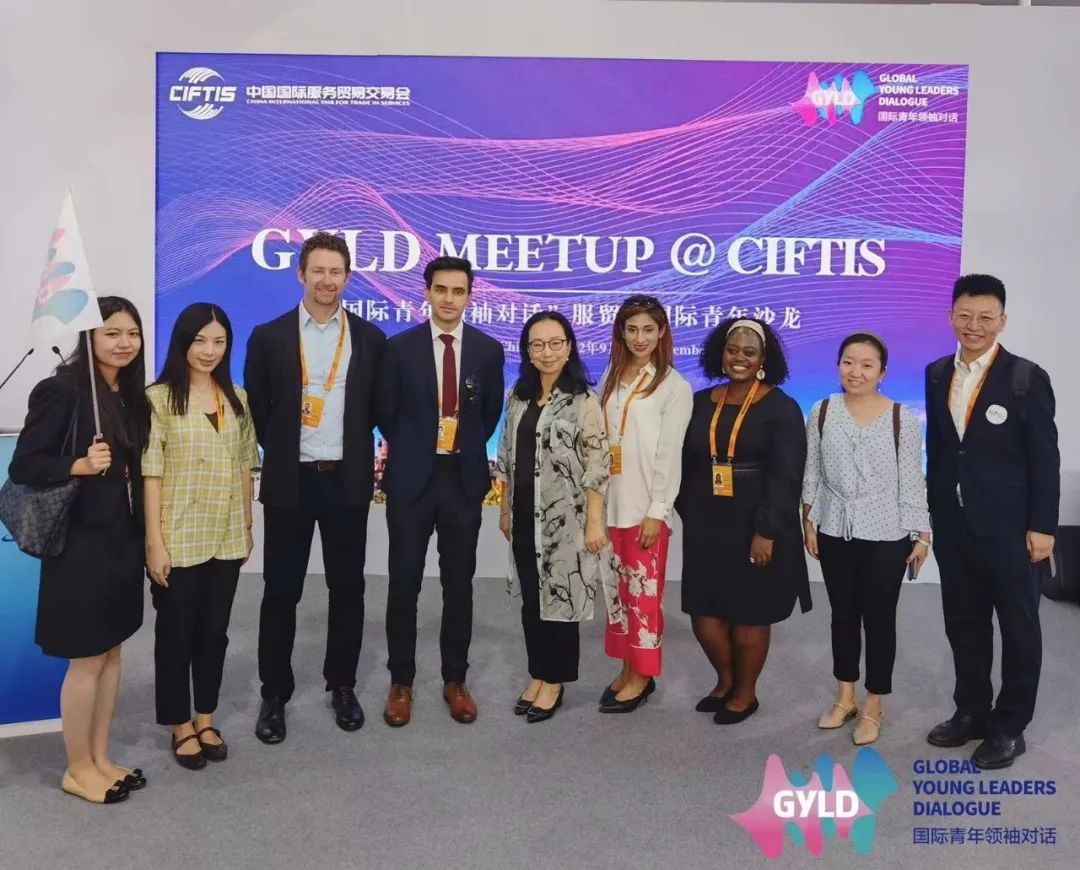 Under the iconic giant blast furnace and silos of Shougang Park, 15 exhibition halls are distributed among them, presenting eight themes such as cultural and tourism services, sports services, financial services and so on. In the 1st exhibition hall, international young professionals had a tour of the exhibition booth of China International Communications Group (CICG) to have an overview of the work and achievements of CICG in facilitating the high-quality development of international cultural trade in recent years. The latest multilingual versions of publications such as the Fourth volume of "Xi Jinping: The Governance of China" and "China Keywords" have attracted international young professionals to stop by and explore more. After that, at Chang'an Mills (Liu Gong Hui), the landmark building of Shougang Park, international young professionals paid a visit of the exhibition area presented by the Beijing Overseas Chinese Chamber of Commerce to experience intangible cultural heritage such as sandalwood and traditional fans, and learn how they have become a new national trend through trade in service.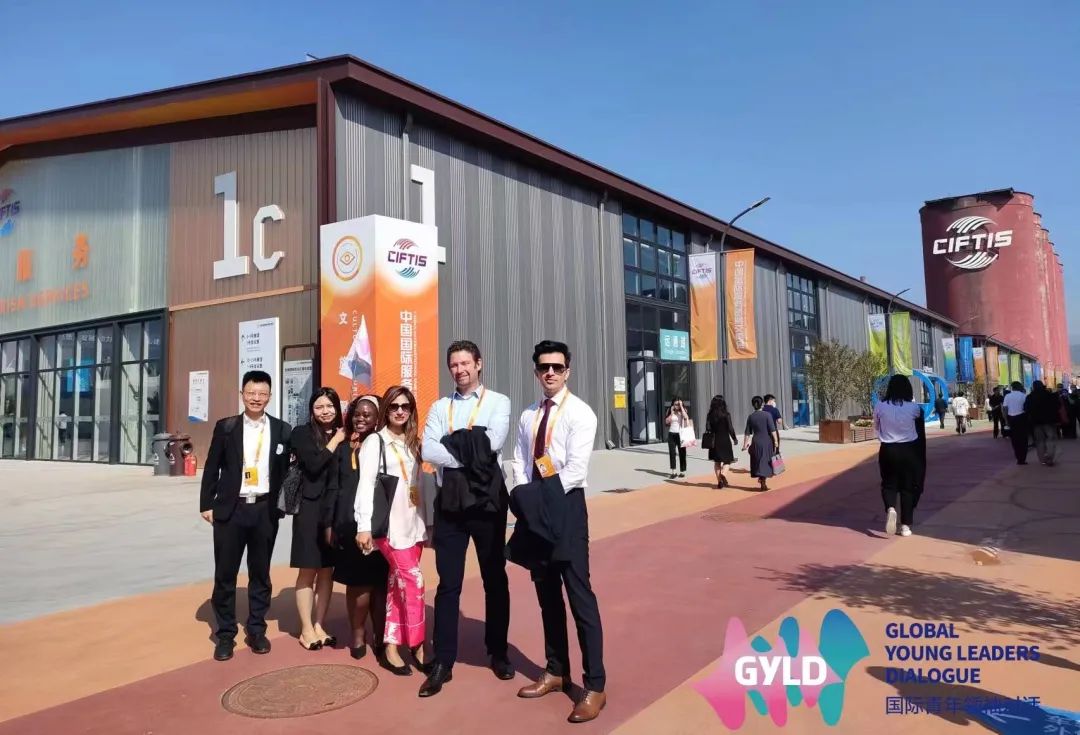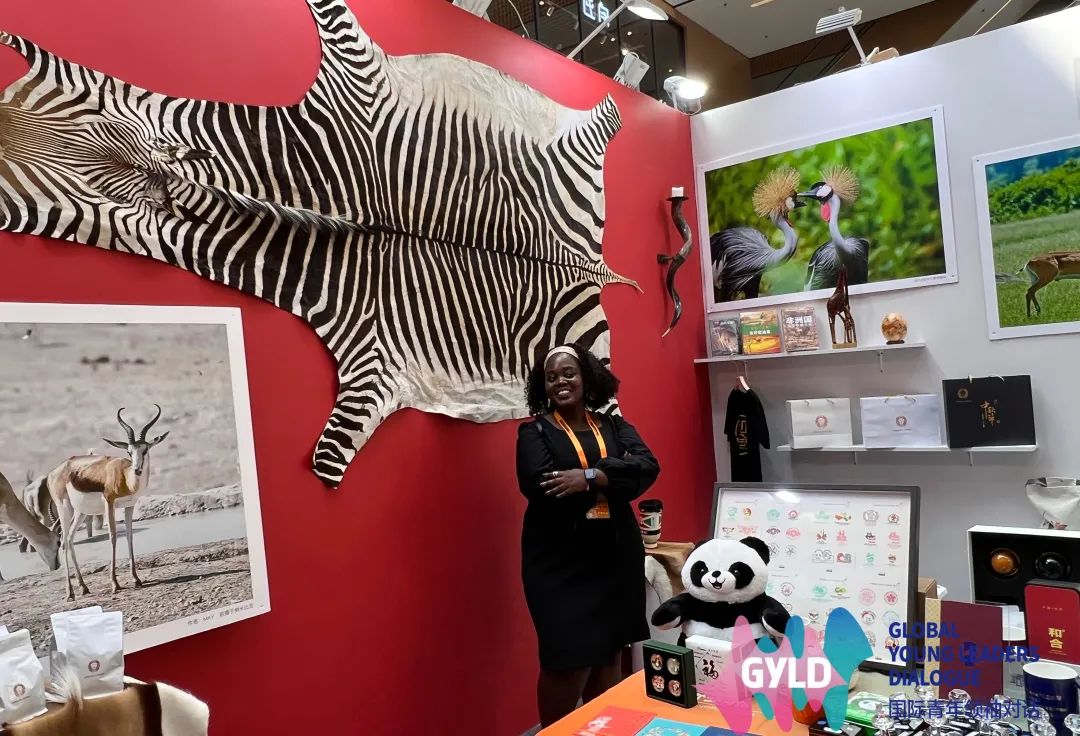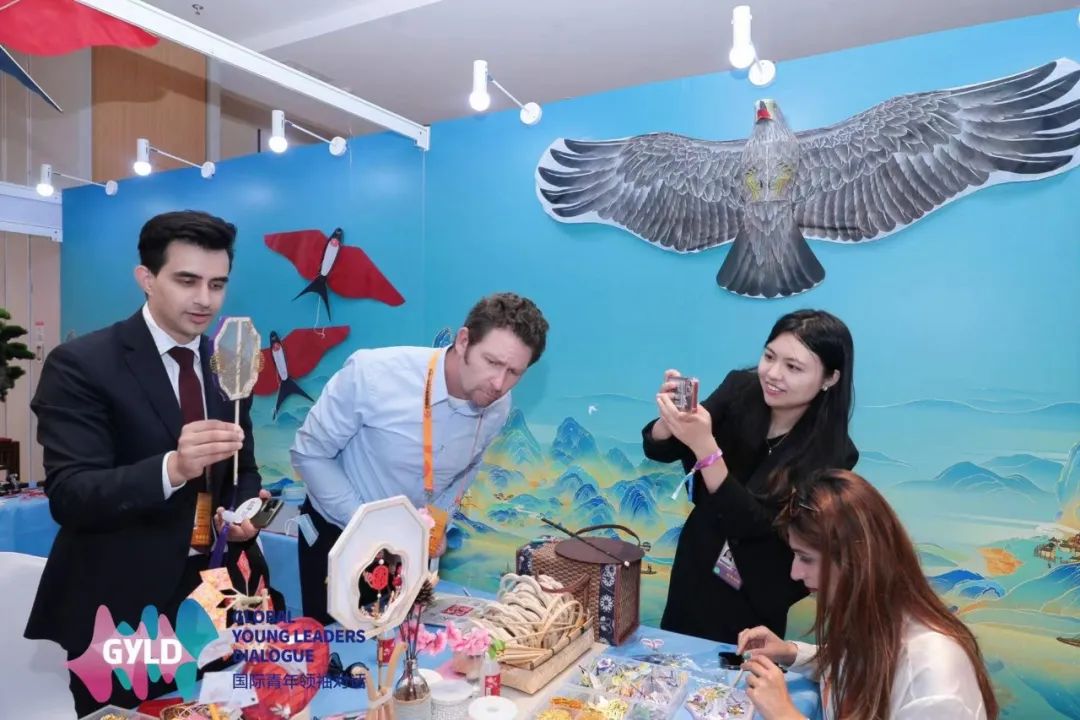 Numerous conferences were being hosted at the China National Convention Center, where experts from a variety of sectors were discussing cutting-edge topics including low-carbon and digitization in the development of the trade in service. International young professionals listened to and exchanged views with ambassadors and executives of multinational companies participating in the 2022 Forum on Beijing "Two zones" Development and 9th China Inbound-Outbound Forum hosted by Center for China and Globalization (CCG). At the same time, the international young professionals also engaged in GYLD Talk Show regarding the topic of "Young Power in Sustainable Development of Trade in Services," drawing from their own experiences.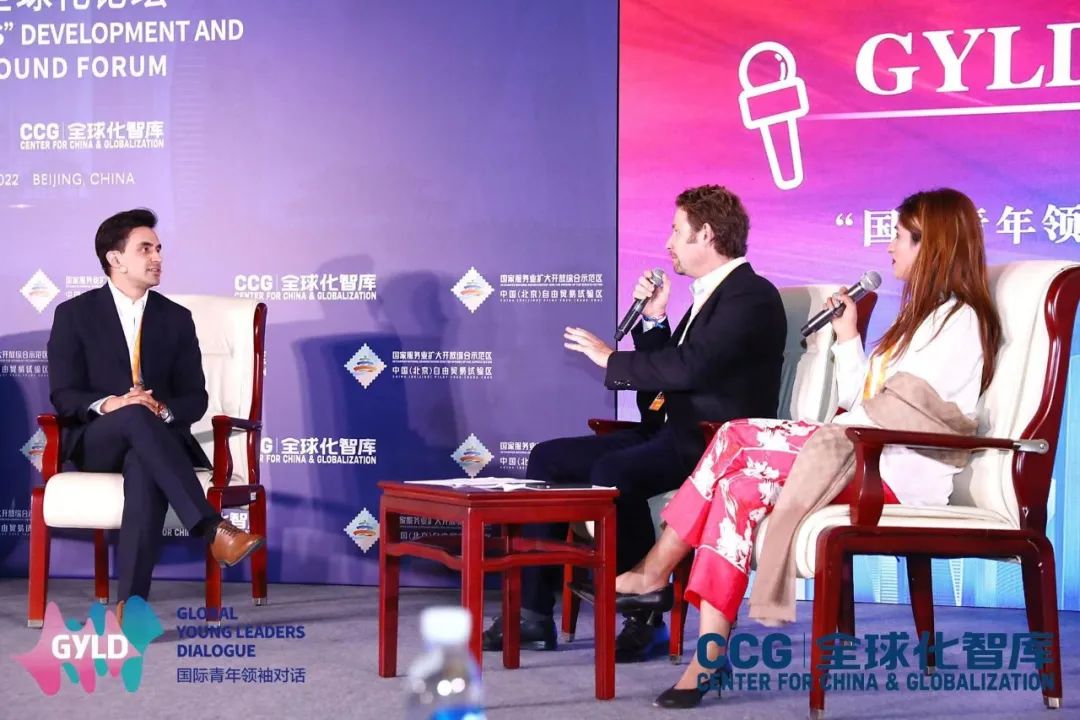 Ahmadzai Abdul Wahed from Afghanistan, a serial entrepreneur with rich experience in education services and entrepreneurship services, said that although the flow of talents and business exchanges have encountered problems under the pandemic, China has made many policy adjustments to overcome the difficulties, and his newly established enterprise has benefited from the construction of the Integrated National Demonstration Zone for Opening up the Services Sector and the China (Beijing) Pilot Free Trade Zone (Two zones) policy dividends. In this regard, Lineo from Lesotho, Africa, shared the same opinion with Wahed and believes that China's policy adjustments are worthy of reference for many countries, especially developing countries.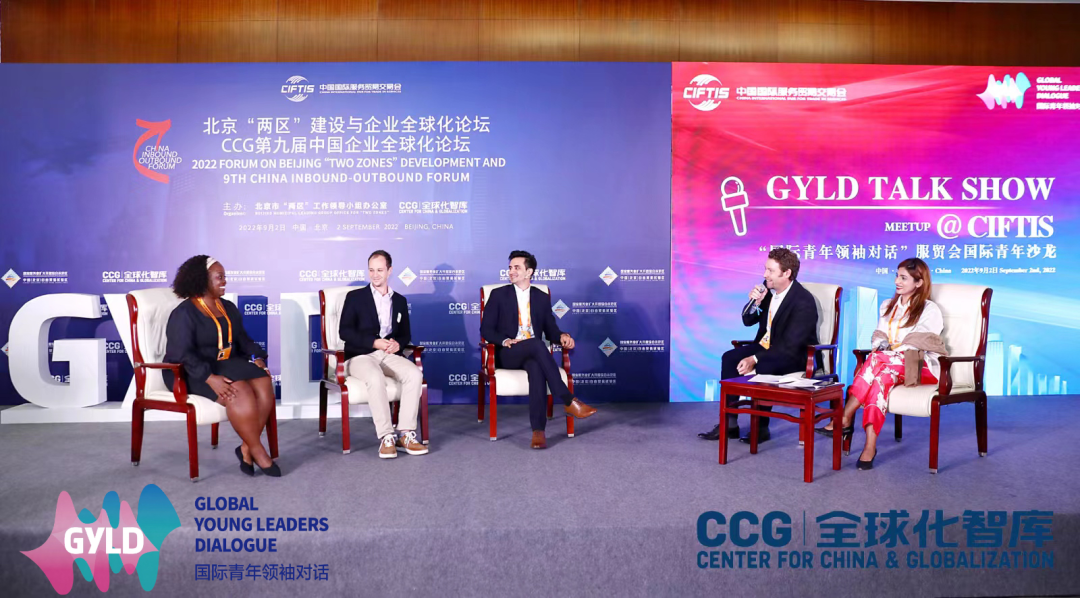 The GYLD Meetup event is a routine communication activity under the framework of the "Global Young Leaders Dialogue (GYLD)" program. It cooperates with international high-end forums and relevant partners, and adopts a flexible and diverse format to empower international young professionals, promote friendship among international young people, and maintain the vitality of the GYLD community.