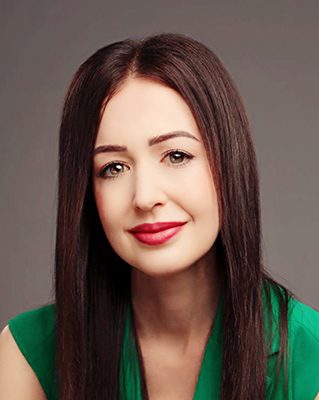 Martina is a former CNN Money Switzerland TV Anchor based in Zurich and worked as Senior Business Reporter for the Chinese state broadcaster CGTN (China Global Television Network, formerly CCTV NEWS) in Beijing. Before that, she was Reuters Economy Correspondent for the Gulf Arab region in Dubai and Reuters Financial TV Producer in London. Martina Fuchs holds a Master in International Economic History from the University in Geneva, Switzerland, a Postgraduate Diploma in TV Journalism from the American University in Cairo, Egypt, and a Master of Science in Global Finance (MSGF) from the Hong Kong University of Science and Technology (HKUST) and the New York University (NYU) Stern Business School.
Apart from her CNN anchor role, Fuchs has hosted many top financial and business events in Switzerland, such as the CEO Summit 2018 of the China Europe International Business School (CEIBS) in Zurich, the China Europe Investment Summit 2018 in Andermatt, or the 2018 Swiss Management Forum (SMG) in Zurich.
Fuchs speaks nine languages, Including: German, French, English, Chinese, Arabic, Spanish, Portuguese, Italian, and Swahili.