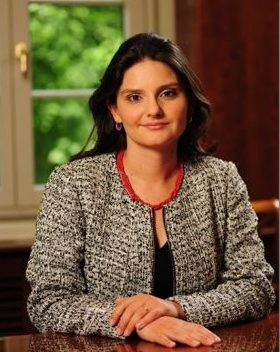 Senior Fellow at the University of International Business and Economics in Beijing, China
Tatiana Prazeres
Tatiana is Senior Fellow at the University of International Business and Economics in Beijing, China. She teaches international trade in a master's program and conducts research projects in the areas of WTO, trade and investment. She holds a PhD in International Relations, and degrees in Law and International Relations.
Tatiana Prazeres writes a weekly column on international affairs for Folha de S. Paulo, one of Brazil's most influential newspapers. She is also a Member of the Advisory Board of the Geneva School of Economics and Management at the University of Geneva.
Prior to these appointments, she was Senior Advisor to the Director General of the World Trade Organization between 2013 and 2018. Her portfolio included trade negotiations, market access, services, investment, agriculture, trade & environment and engagement with the private sector. At the age of 31, she became the youngest ever Secretary of Foreign Trade of Brazil (vice-ministerial position). In 2014, she was recognized by the World Economic Forum as a Young Global Leader.
Her areas of interest include: global economic governance, international trade, trade policy, investment policy, trade agreements, World Trade Organization (WTO), Brazil, Latin America, China, BRICS.