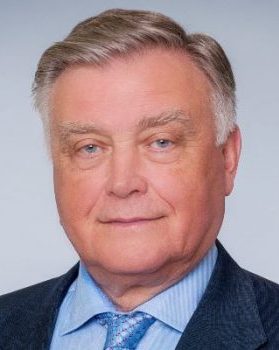 Head of the State Governance Department, Faculty of Political Sciences, Lomonosov Moscow State University
Vladimir Yakunin
Vladimir Ivanovich Yakunin is a Russian public figure and academic. Currently, he serves as the Head of the State Policy Department at Lomonosov Moscow State University and as a Visiting Professor at Peking University. In Russia, he also leads a number of public, philanthropic, social and educational initiatives.
In 2005 – 2015, Dr. Yakunin acted as president of Russian Railways. Landmark projects implemented under his leadership included high-speed railway lines, the transport infrastructure for the 2014 Sochi Olympics, and international transport corridors. During this period, Dr. Yakunin was elected as Chairman of the International Union of Railways (UIC).
In 2003 Dr. Yakunin co-founded World Public Forum Dialogue of Civilizations as a strong supporter of the Dialogue of Civilizations concept because of his long-standing interest in social sciences and international affairs. He believes that this paradigm can bring together diverse perspectives from the developed and the developing states in a non-confrontational, equal, inclusive and collaborative way. Dr. Yakunin was also the founder of the Rhodes Forum, an annual gathering of leaders from the business, academic, diplomatic, social, and political communities, including current and former heads of state and government, to discuss crucial issues of world development.
Dr. Yakunin also established the "ISTOKI" foundation ("Istoki" means origins) with the mission to support Russian history, science and culture. Dr. Yakunin holds the Russian Federation Government Prize in Science and Technology. He was honored to have received plenty of state awards, both Russian and international, including the Order of the Legion of Honor (France), the Great Golden Order with a star for services to the Republic of Austria, the Order of Dostyk II degree of the Republic of Kazakhstan, the Order of Service to the Italian Republic in the degree of the Great Officer, the Order of Civil Merit of the degree of "Grand Cross" of the Kingdom of Spain, State Award of the Republic of Serbia and other.
Dr. Yakunin regularly speaks at major international forums and leading universities on his key areas of expertise, including public policy and governance, geopolitics, geo-economics, sustainable infrastructure development, dialogue of civilizations and international relations.