November 19 , 2021
GYLD: Recap and Way Forward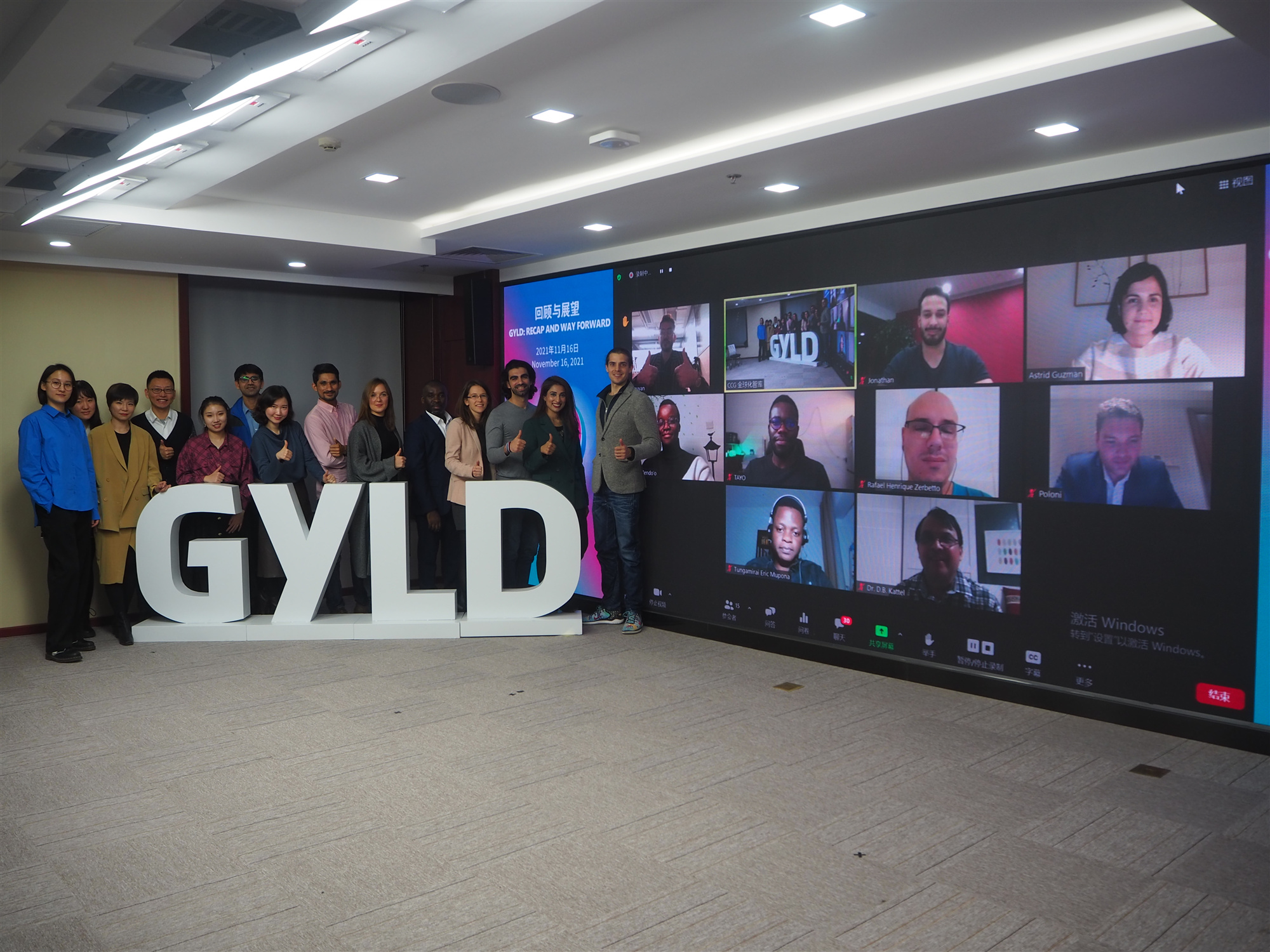 On November 16, 2021, the GYLD: Recap and Way Forward meetup was held at CCG headquarters. More than 20 international young professionals gathered online and offline to review the achievements of the GYLD program in the past year and make suggestions for future development.
Young professionals who participated in the GYLD China Tour to Shanghai and Zhejiang shared thoughts and impressions, noting how the China International Import Expo showed China's commitment to opening up and the fruitful dialogue between young people and senior guests at the West Lake Dialogue Forum.
GYLD participants said that through this visit, they had gained a better understanding of China's opening-up, local governance, common prosperity, talent policy, and other issues. They said they had also learned from other young people from different countries and different fields and formed deep friendships.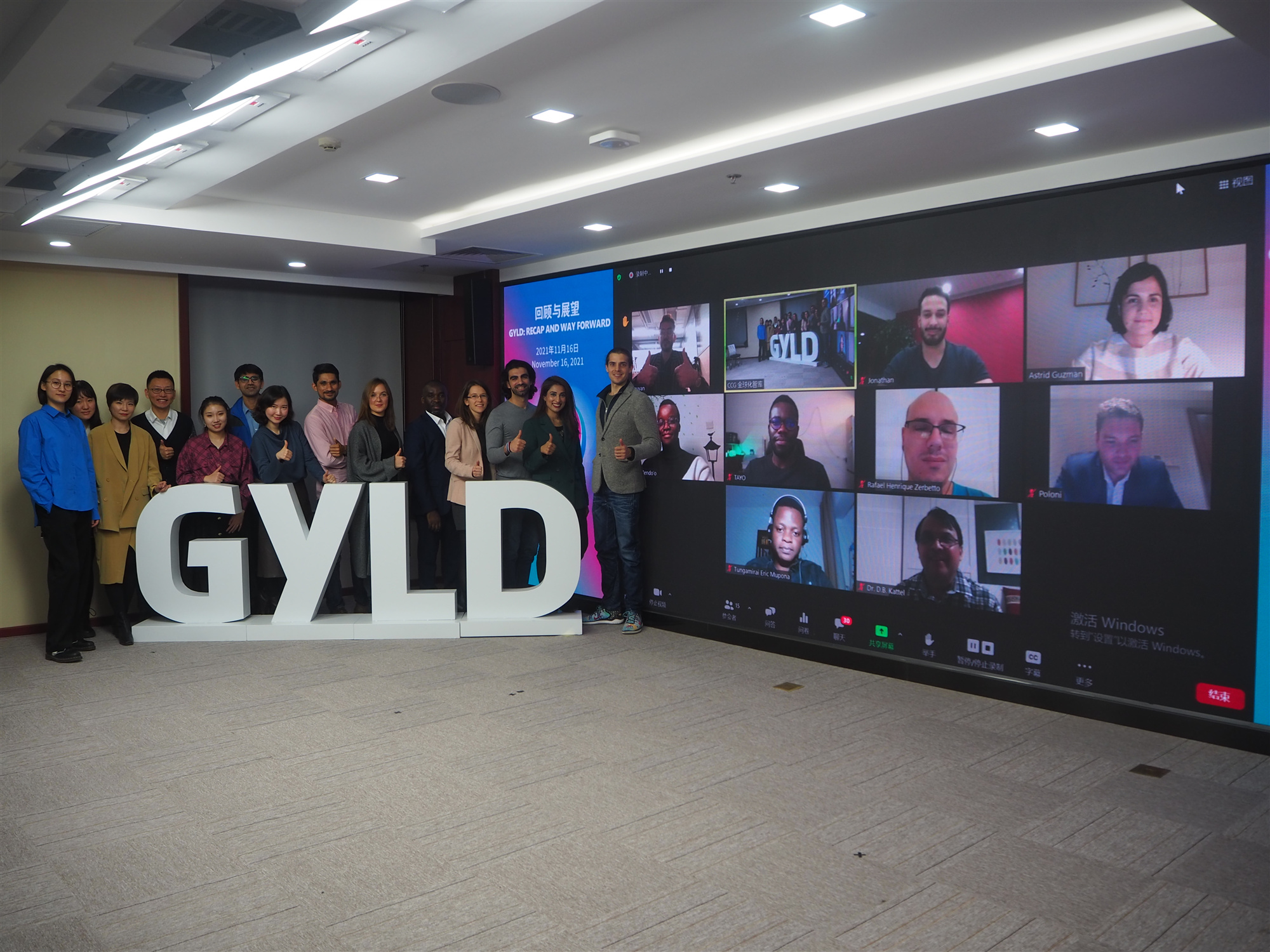 Dr. Mabel Miao, secretary-general of CCG and founder of the GYLD, said that the GYLD is committed to building an international community of young talent, promoting exchange and mutual learning among civilizations, and gathering the insights of young professionals to help realize the United Nations 2030 Sustainable Development Goals. The program welcomes suggestions from GYLD members to build a more active and influential community.

GYLD participants then brainstormed about the future development of the GYLD program and put forward many valuable suggestions. For example, in the future, it was suggested that GYLD can learn from alumni associations how to promote exchange and cooperation between members and that GYLD could produce more audio and video content and form a report after each GYLD China Tour to help more young people to understand China and the world.