May 25 , 2021
GYLD China Tour – Guangdong: The open and inclusive dynamic city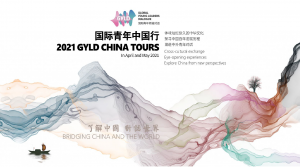 The GYLD Guangdong tour continues. In Dongguan, Young professionals made extensive exchange of opinions with the executive and experts of Huawei, learning about its innovative development and environmental protection actions. Later, a visit to the Topstar Technology showed the participants the progress of Chinese private sector in the automation industry and its fast speed of reaction during this pandemic. In Shipai town, young professionals are deeply impressed by China's effort in the preservation of intangible culture heritage.
They also have come to Shenzhen where they experienced the efficiency and level of digitization of the Shenzhen government in a most intuitive way, by going through the procedures of starting up a business as a foreigner in Shenzhen. At the Shenzhen Talent Park, young professionals learned more about the highly inclusive environment and the strong determination to attract talents of this city.
Participants concluded the tour by visiting the Shenzhen Reform and Opening-up Exhibition Hall where they learned about this important policy which has had a profound impact not only on Guangdong, but also on China as a whole.