June 01 , 2022
GYLD Newsletter is coming!

After many times of design and technical debugging, we are delighted to announce that the GYLD Newsletter is coming!
How to subscribe↓
1. Open the GYLD official website: www.globalyoungleadersdialogue.com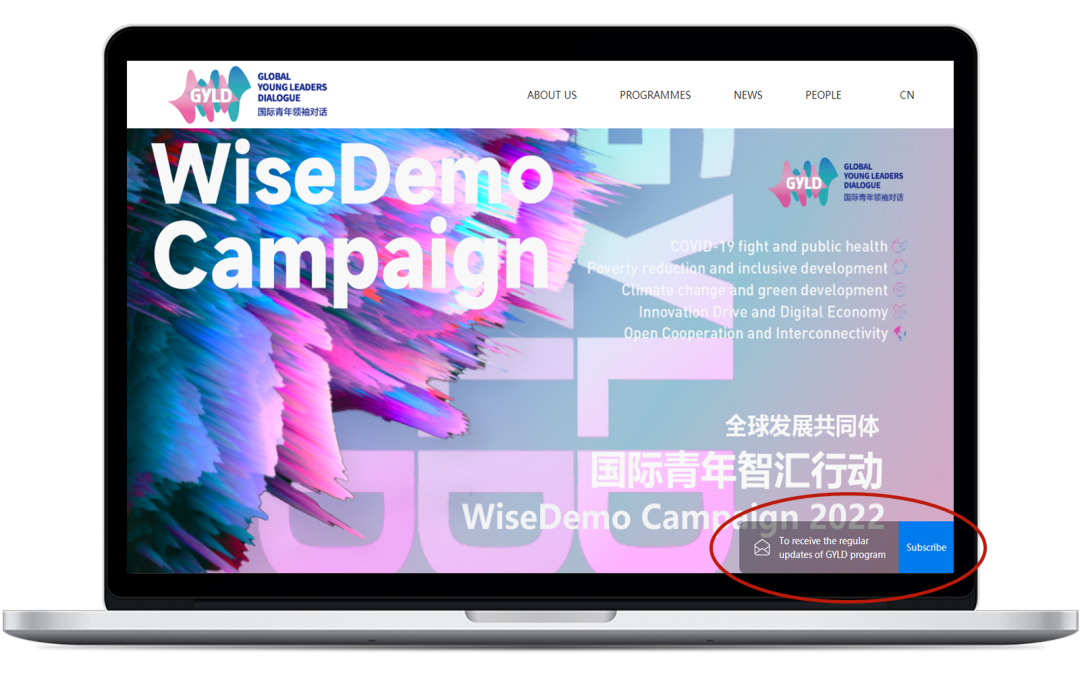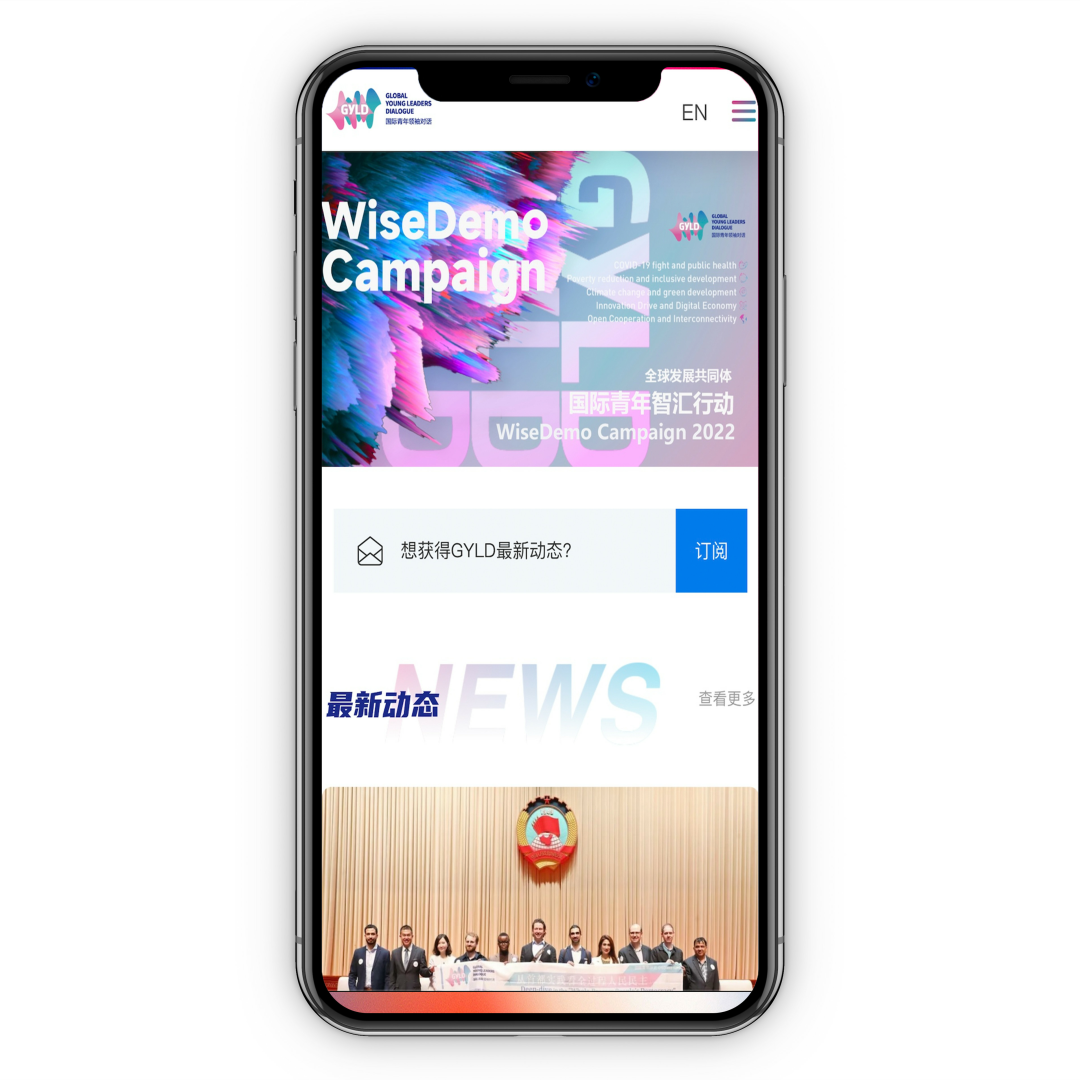 2. Click the SUBSCRIBE button on the main page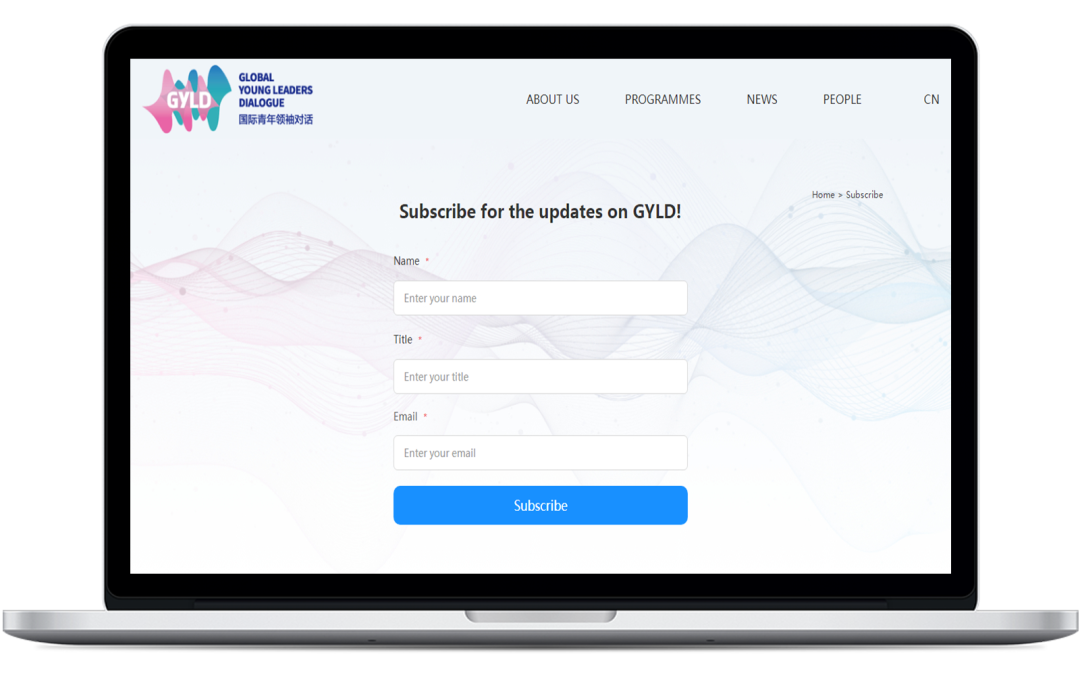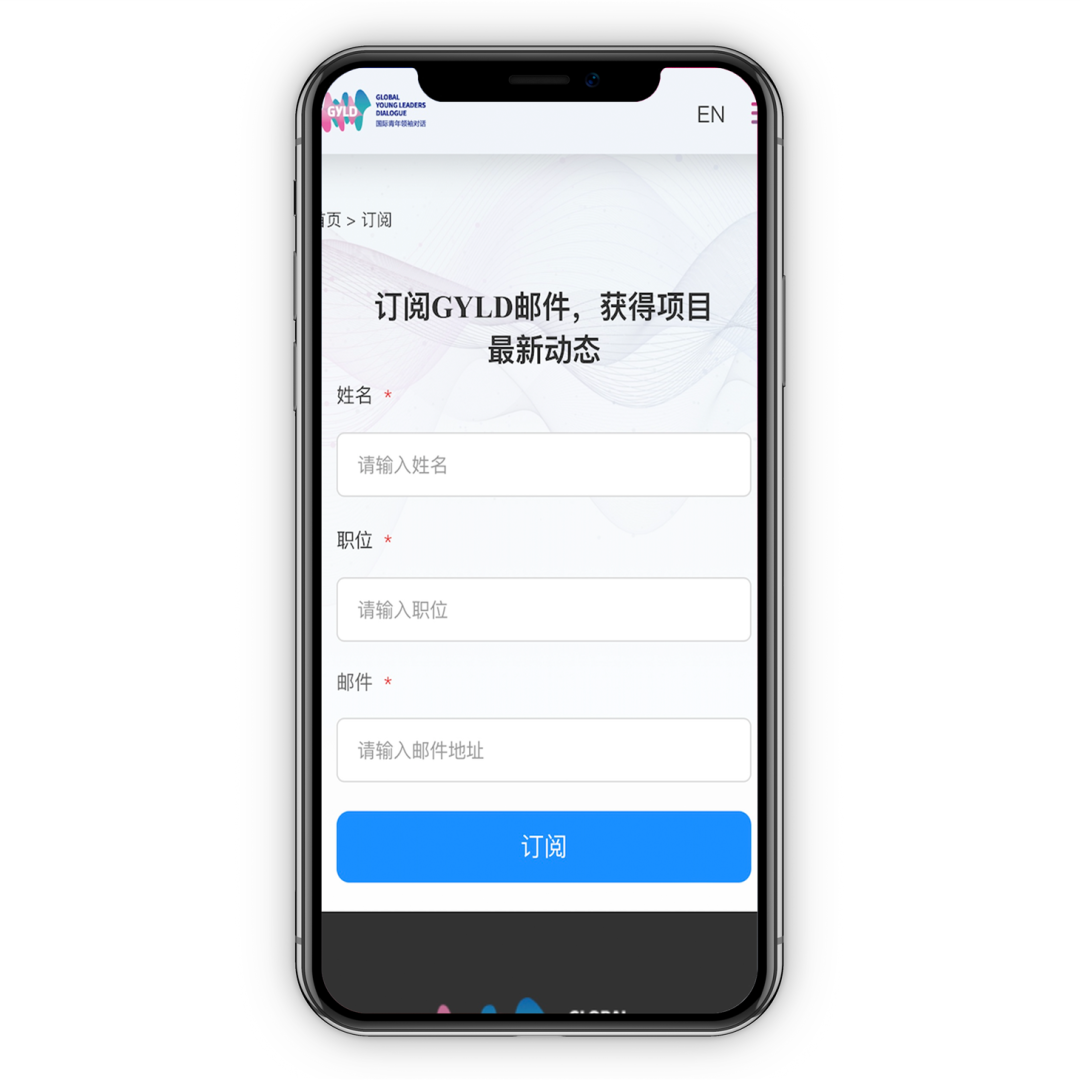 3. Fill in your name, title and email, then click SUBSCRIBE!
Through the GYLD newsletter, you can get the latest updates on the program, including event announcements and information, related news reports, members updates, monthly and annual summary…… There are many surprises waiting for you to discover. We will send newsletters by gyldnewsletter@ccg.org.cn, if you want to subscribe to GYLD newsletter, please add this email to your whitelist!
Welcome to contribute your updates to the GYLD Newsletter
Also, we are happy to share the updates of GYLD members in the "About Members" section. We welcome our GYLD members to send your activities, articles, honors, etc. to gyldnewsletter@ccg.org.cn. Please send articles, pictures, videos or other materials to us before the 25th of every month. We may select some of them and publish in the GYLD newsletter!
Looking forward to your subscription!