May 18 , 2022
GYLD Members Attended 2022 Global Youth Conference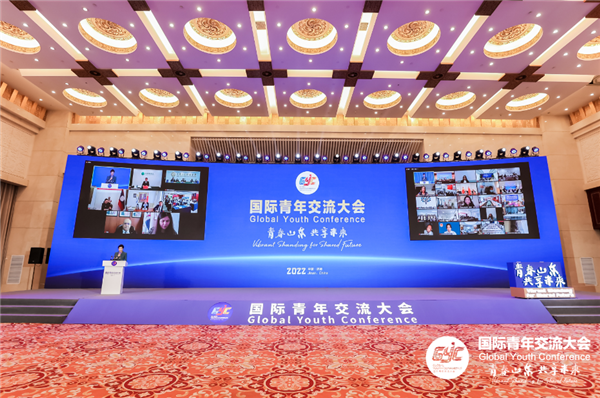 The Global Youth Conference was held on May 13th in Jinan, the capital of Shandong province. This event is jointly sponsored by the Shandong Provincial People's Government, the Chinese People's Association for Friendship with Foreign Countries, the All-China Youth Federation and the China Soong Ching Ling Foundation, and organized by the Foreign Affairs Office of the Shandong Provincial People's Government and Center for China and Globalization (CCG).
Both online and offline, the event attracted more than 5000 youth representatives, and guests from 48 countries, including Chinese officials, foreign dignitaries, foreign envoys, international organizations, representatives of sister cities scattered across the globe, and young professionals. Mabel Miao, Founder of the Global Young Leaders Dialogue (GYLD) program and other GYLD members attended this event.
The goal of this conference is to build a comprehensive platform for international youth exchange that gives full play to the strengths of young people around the world, promotes the creation of a community with a shared future for mankind, and promotes world peace, development and prosperity.